Here's a simple, straightforward flyer to get the message out on Obamacare. We still have a chance to stop this thing, let's keep the ball rolling.
Here's an image of the flyer. You can
download and print the pdf version here
.
*Originally posted at
Save Our Country Now
.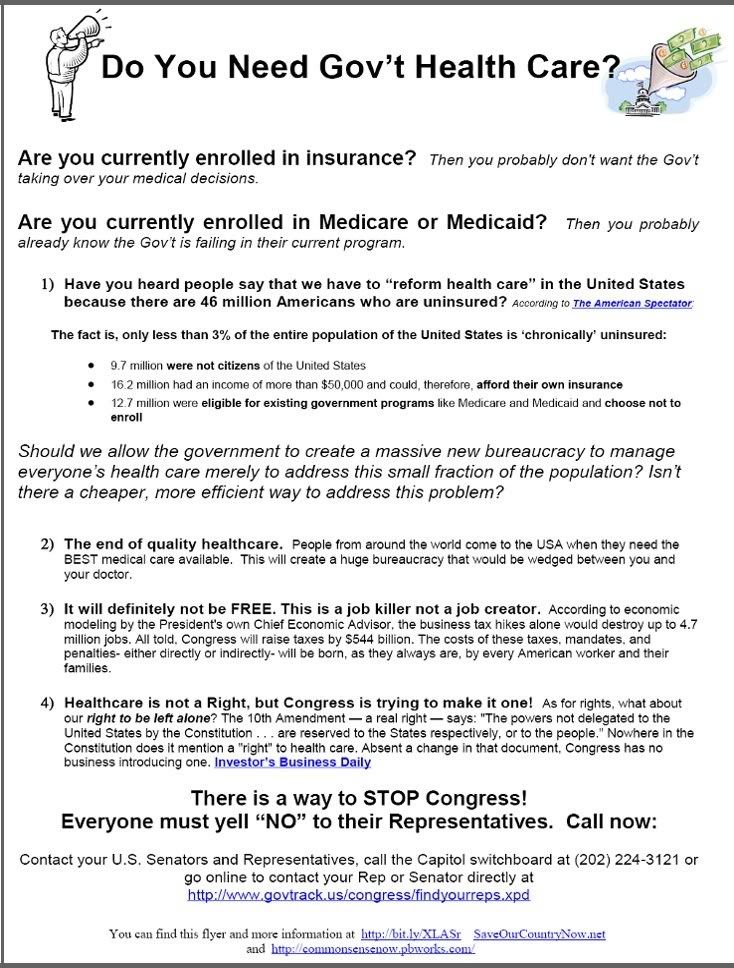 Patients First - Vote No on Government Run Health Care
--
Sign the Petition